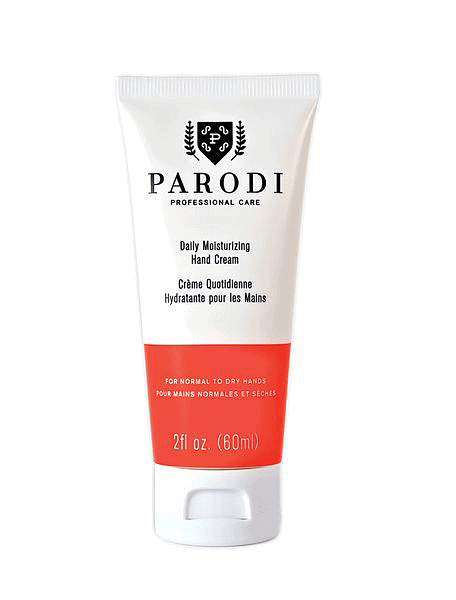 PARODI Daily Moisturizing Hand Cream is the every day choice for those whose hands are frequently exposed to water, chemicals, heat, gloves, dry weather or other irritants. The highly concentrated, fast absorbing, non-greasy formula is actually based on the nourishment of a face lotion, and was designed to revitalize and beautify hands.
While PARODI Daily Moisturizing Hand Cream is developed with salon professionals in mind, many others who experience similar skincare obstacles can also benefit. From medical professionals to Moms, PARODI products are available to everyone at parodicare.com.
PARODI Professional Care offers three other products: Intensive Moisturizing Hand Cream, Nourishing Foot Cream and Smoothing Exfoliant for Feet. All PARODI Professional Care products are developed in Switzerland, tested with hairstylists in Europe and the United States, and produced exclusively in the U.S., with no parabens or silicones.