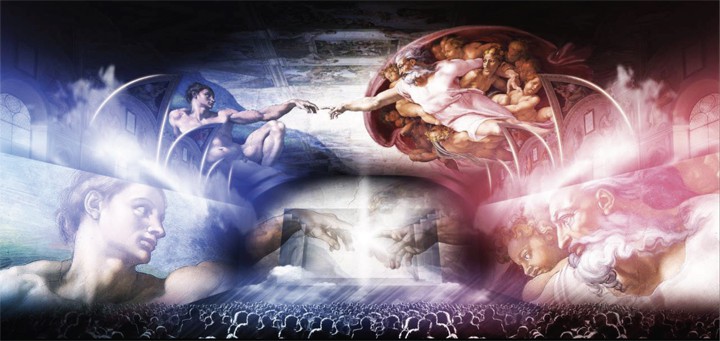 A new multi sensory experience, "Giudizio Universale (the Last Judgement) — Michelangelo and the secrets of the Sistine Chapel, is coming to Rome this spring.
The 60 minute show, inspired by the wonders of the chapel and Michelangelo's immortal work, will take the audience on an immersive journey through time and space. The mesmerizing 270 degrees presentation utilizes the latest in high tech theater production including videos, laser projections, live acting and music by Sting.
The show, in Italian, English and other languages, will debut on March 15, 2018 in the 1,500 seat Auditorium Conciliazione, about 500 yards from St. Peter's Square. It is planned to run for at least three years. For information and tickets visit Giudiziouniversale.com.