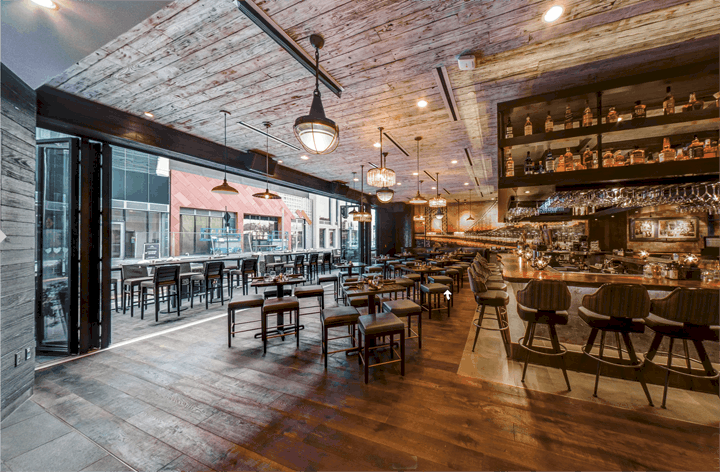 City Perch Kitchen + Bar is located in the heart of the new Hudson Lights complex in Fort Lee, NJ next to the iPic movie theater.
The restaurant has become a popular social hub, where friends and couples meet for crafted cocktails or for a meal before or after the movie. It features a spacious contemporary dining room with a large central-isle bar and an outdoor seating area, reminiscent of a hip New York City restaurant.
Three-time James Beard Award winner, Chef Sherry Yard, has designed a menu of comfort food with locally sourced ingredients.
Order their Freshly baked breads and butters, Tuna Crudo with avocado tempura, Lobster Cobb Salad, Pan seared scallops with brussels sprouts and cipollini onions, and the delicious Deboned Roasted Long Island duck.
Try the chocolate donut or the banana split tart for dessert.
City Perch is open for brunch, dinner and happy hour. For a virtual tour click here. 2023 Hudson Street, Fort Lee, NJ. 201-582-7101.