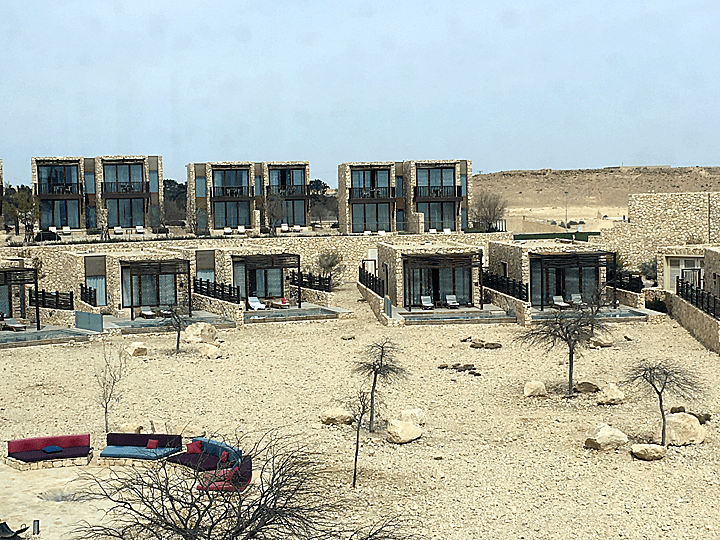 Beresheet is a one-of-a-kind 5+ star hotel in Israel located on the edge Ramon Crater in the Negev Desert. The hotel features 111 luxurious rooms and suites that are clustered on the crater periphery. The unique architecture and breathtaking desert landscapes make this property one of the country's most desirable destinations.
Room rates include a lavish Israeli breakfast buffet with over 50 items served in the Rosemary Restaurant.
An additional dining venue is the Lobby Bar, an elegant restaurant overlooking the desert and offering delicious vegetarian and fish dishes.
Beresheet also features indoor and outdoor pools, a spa and numerous activities on and off the property.
A great hotel for the entire family. isrotel.com/beresheet.