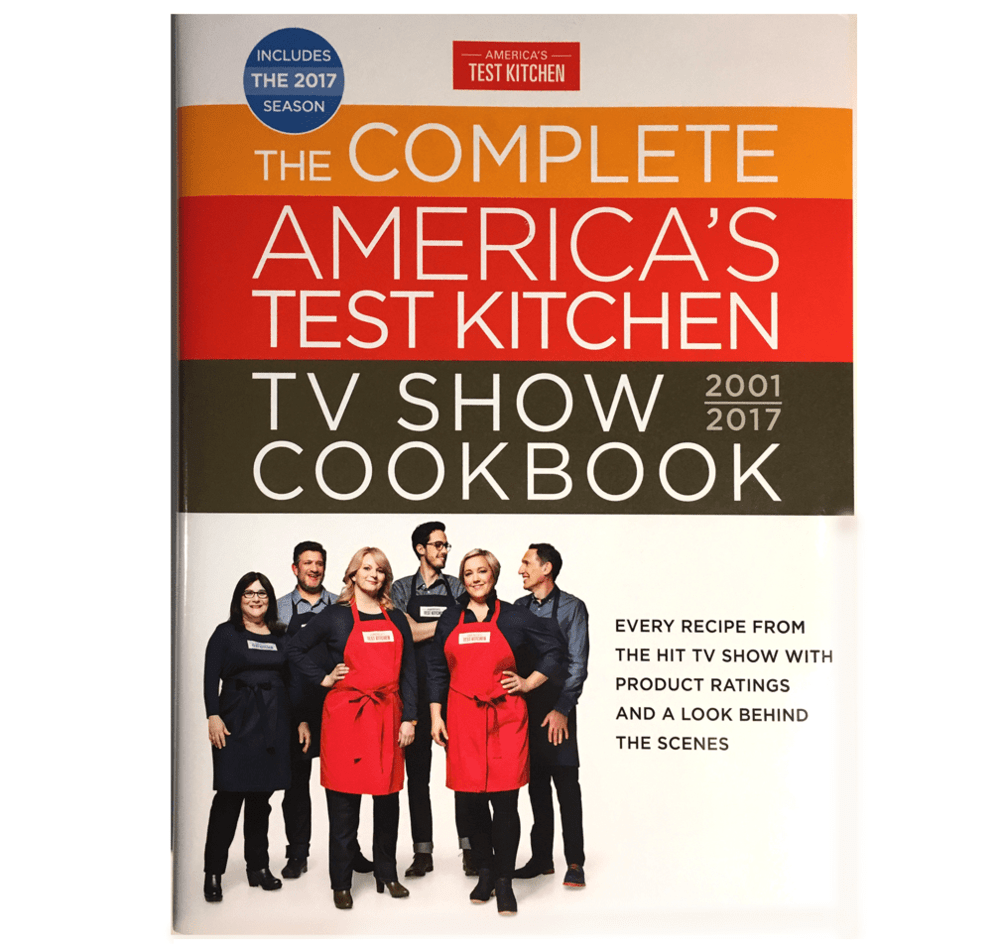 The Complete America's Test Kitchen TV Show Cookbook 2001-2017 has been published.
This new edition includes all 17 seasons (including 2017) of the hit TV show in a lively collection featuring more than 1,150 foolproof recipes and dozens of tips and techniques. The 2 inch thick, 1062 pages tome includes all the dishes, tips, and test kitchen-recommended tools and ingredients from the popular show. The book also showcases the recipe development process, and what it takes to produce a "best" recipe. It begins with a chapter featuring 30 detailed soup recipes and it ends with a shopping guide and a directory of the 2016 and 2017 TV seasons.
If you are a fan of the show you can soon enjoy their live cooking classes at sea on board Holland America Line's ships.
The book is a perfect gift for the aspiring chef.
The Complete America's Test Kitchen TV Show Cookbook 2001-2017: Every Recipe from the Hit TV Show with Product Ratings and a Look Behind the Scenes