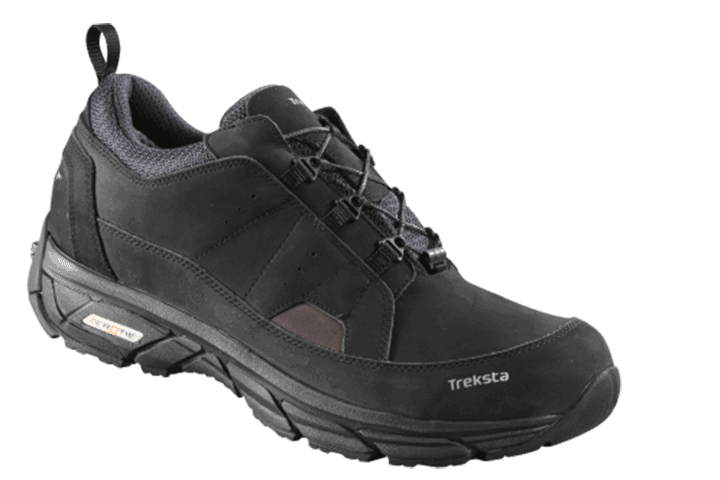 Treksta, the award winning leader in outdoor footwear, offers the Hands Free 103 active shoe. This shoe features a lacing system designed for those challenged with injuries, sore knees or troublesome fingers. The foot-activated system eliminates the need to bend over to either put on the shoe or to tie the laces. A simple backward motion of the foot tightens the lace to the desired tension, and a slight tap opens the shoe for easy in and out movement from the shoe.
The shoes also share the company's signature NestFIT system, designed to cradle the feet and support them in a natural position. They also feature HyperGrip® / IceLock™ soles for superior traction and grip on wet and icy surfaces.
I received a pair of Hand Free 103 and they fit perfectly, hugging and supporting my feet. The best part was the easy, self lacing system. I wish I had it in all my shoes.
Treksta offers a full line of hiking, trail, running and travel footwear and two models of Vegan technical boots. Find out more and view the latest products at trekstausa.com.
There are also several SALE items on their site as well as discounts for our readers on full priced items (not on the shipping) Make sure to use this code on their site  TSHCM30
Treksta Women's Hands Free 103 (7.5 US, Gray/Blue)