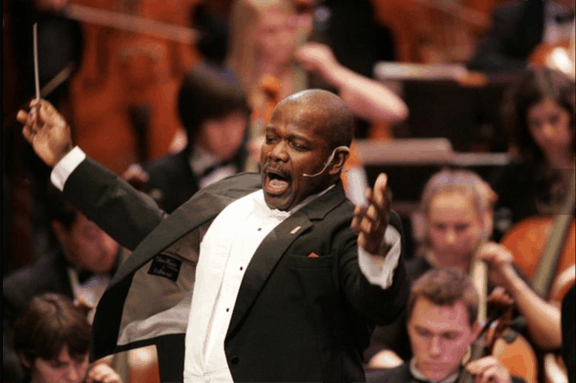 The National Chorale, the New York  premier professional choral company, under the Artistic Direction of Everett McCorvey, continues its 2017-2018 Season at Lincoln Center with the 50th presentation of Handel's Messiah Sing-In on Friday, December 15, 2017 at the David Geffen Hall. The performance features Joanna Mongiardo, Michael Nansel, Holly Sorensen, and John Wesley Wright along with 17 eminent conductors and an audience-chorus of almost 3,000.
Grab the score, study it, and join the chorus.
Founded in 1967, the National Chorale is the only professional choral company in the United States to have established and maintained an annual subscription season in the major New York City concert halls – 50 seasons in David Geffen Hall,  with additional concerts at Carnegie Hall.  It presents a broad repertory of choral-orchestral works; seldom-performed works from many stylistic periods; opera-in-concert; American music theatre; and contemporary works. www.nationalchorale.com.