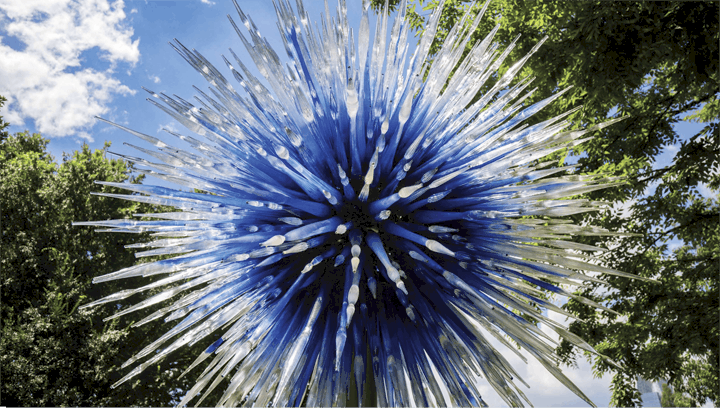 A major Chihuly Garden Exhibition takes place at The New York Botanical Garden (NYBG) from April 22 through October 29, 2017.
Artworks by world-renowned Dale Chihuly feature approximately 20 installations and include drawings and early works that reveal the evolution and development of Chihuly's artistic process. Set within NYBG's landmark landscape and buildings, this exhibition is a must-see throughout the changing seasons from spring through fall.
The Garden's dramatic vistas become living canvases, showcasing Chihuly's signature organic shapes in brilliant colors. Among the singular sights, a new monumental work inspired by his storied 1975 Artpark installation will enliven the water features of the Native Plant Garden and the Enid A. Haupt Conservatory Courtyard's Tropical Pool, reflecting the interplay and movement of color and light.
Special weekend celebrations, films and fun-filled art programs for kids offer colorful and imaginative tributes to nature.
Don't miss the CHIHULY Nights, when the exhibition is infused with a magical energy as the artworks are spectacularly illuminated amid NYBG's sweeping vistas and magnificent Conservatory.
For more information about CHIHULY and to purchase tickets, please visit the Garden's web site, www.nybg.org.