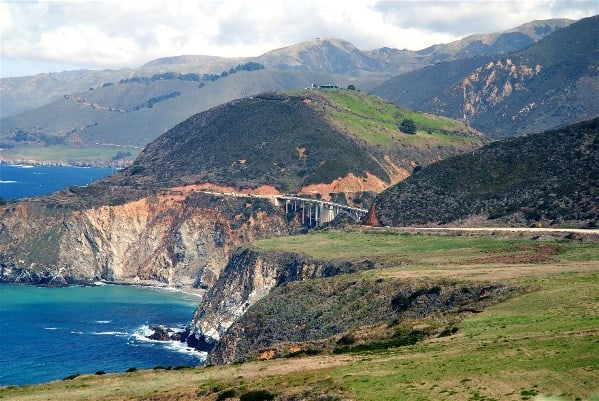 The new 2016 California Visitor's Guide offers more than 500 tips and trip ideas designed to inspire visitors to discover their dream vacation. Highlights of this year's edition include bike routes with spectacular views, the best locales for relaxation and a guide to what to eat and drink in every region.
"The 2016 visitor's guide emphasizes beautiful imagery that captures the splendor of every corner of the Golden State," said Caroline Beteta, president and CEO of Visit California. "Starting with a peaceful scene of a surfer at Four Mile Beach in Santa Cruz on the cover, the guide entices readers to experience California's abundance from the coast to the mountains, and from our urban centers to our legendary wine country."Twelve expanded regional features call out the most compelling attractions, road trips and sights throughout the state, from Shasta Cascade in the north to San Diego County in the south and all points in between.
The Guide also has a revamped front section, "Explore," that features playful and informative "charticles," infographics, and visually driven content that highlights California's culinary offerings, cultural diversity, brewpub movement and much more.
Other highlights include an up-close look at eight of the latest rides and attractions you'll find at California theme parks—ranging from Universal Studios Hollywood to Disneyland Resort to LEGOLAND California Resort; "Haute Snow," a celebration of some of the high-end hospitality you can take advantage of at ski resorts throughout the state, including Mammoth Mountain, Heavenly and Northstar California; and the debut of the California Questionnaire, a 10-query survey in which notable Californians share their favorite aspects of the state – featuring Martin Starr, one of the stars of HBO's Silicon Valley and a veteran of TV cult faves like Freaks and Geeks and Party Down.
About Visit California
Visit California is a nonprofit organization with a mission to develop and maintain marketing programs – in partnership with the state's travel industry – that keep California top-of-mind as a premier travel destination. According to Visit California, spending by travelers totaled $117.5 billion in 2014 in California, generating 1,027,000 jobs in the state and $9.3 billion in state and local tax revenues. For more information about Visit California and for a free guide  go to www.VisitCalifornia.com.