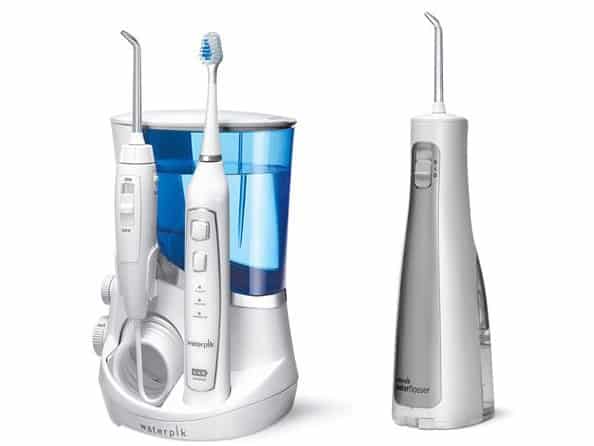 Waterpik® has introduced the Complete Care 5.0 system, a compact device that combines a Water Flosser and a Sonic Toothbrush to maximize oral health care. The Water Flosser cleans between teeth and below the gumline, and the Sonic Toothbrush provides a complete brushing experience.
The Water Flosser provides five tips, ten pressure settings, 90+ seconds of water capacity and can be used with your favorite mouthwash. It is more effective than traditional string floss, especially around implants, bridges and braces.
The Sonic Toothbrush features three modes – a Clean Mode for every day cleaning, a Whiten Mode that gently removes surface stains, and a Massage Mode for gum stimulation. Suggested price of $99.99.
Waterpik® has also introduced the Cordless Freedom Water Flosser, a battery-operated Water Flosser for traveling, small sink spaces and in-shower use. It has two pressure settings and it includes three water flossing tip accessories. Suggested price of $44.99
Waterpik Complete Care 5.0 Toothbrush & Water Flosser white