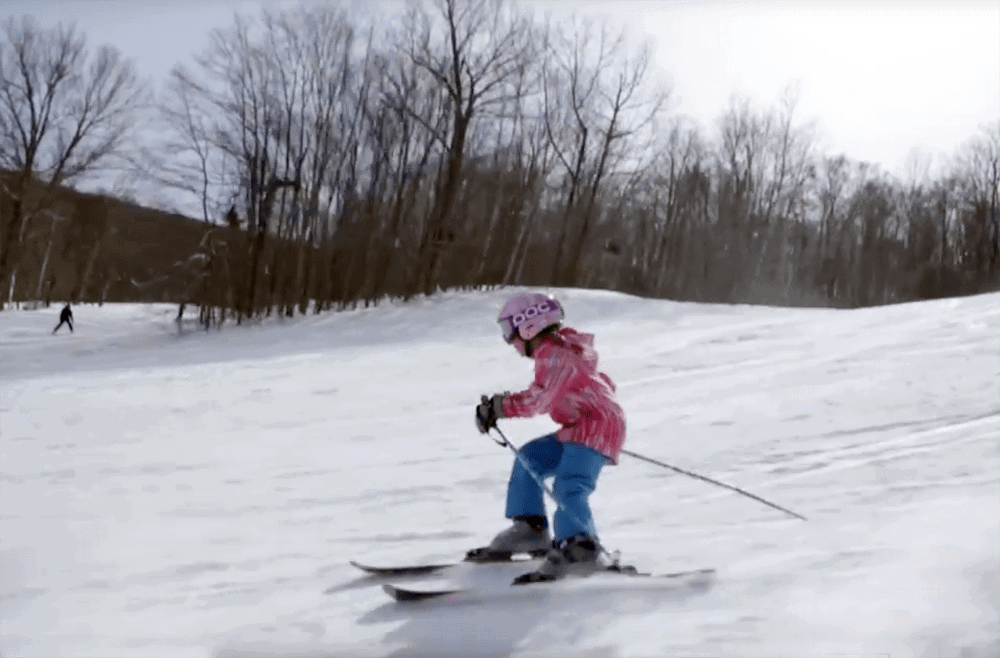 Ski Vermont resorts are ready for the 2016-17 winter season. Many of the resorts had a busy summer full of renovations and amenity improvements. www.skivermont.com.
Here are some updates:
Stowe Mountain Resort has opened a state-of-the art 80-million-dollar Adventure Center. Located at Spruce Peak and adjacent to Stowe's new outdoor Ice Skating Rink, Stowe's Adventure Center is home to all children's programs. From daycare facilities to ski and ride programs for kids 3 and up, the new Center has advanced family amenities and services. The building also includes shops, an Indoor Climbing Center and family-friendly dining. www.stowe.com.
After investing $5 million in snowmaking enhancements over the last four winters, Smugglers' Notch Resort is turning its attention to the resort's popular amenity, the FunZone. One section of the new FunZone will feature inflatables, games and areas for imaginative play for families with kids ages 2 to 10. A second area will offer features for older children and adults such as a ninja warrior-type obstacle course, laser tag, a climbing wall, column walk, slot car racing, and arcade and redemption center. The $4 million new FunZone is expected to open mid-winter. www.smuggs.com.
The Quechee Club ushers in the season with the completion of an Aquatic Complex and fitness club expansion. The complex includes a new indoor pool area with an aerobics room. The indoor complex, approximately 10,000 square feet, is twice the size of its initial pool and includes four lap lanes. www.Quecheeclub.com.
The Lodge at Burke Mountain offers introductory rates starting from $109/night during its first month of daily service.  The 116 room hotel is situated mid-mountain and provides a true ski-in ski-out experience.  Suites range from a standard studio to three bedroom with onsite amenities including a pub, restaurant, heated pool & hot tub, fitness center, arcade, retail and repair shop for guests to enjoy.  Striking views of the Willoughby Gap and Burke Mountain can be seen from nearly every window.  www.skiburke.com.
This season the resort is increasing the snowmaking capacity to its LZ and Jug Handle parks by 60%, running a new waterline up the Interstate trail and installing 20 new guns along the Interstate. The expansion will allow Jay Peak parks to open sooner, and will also allow the resort to open learning terrain at its Tramside area earlier in the season. www,jaypeakresort.com.
After several years of major snowmaking improvements totaling more than $1 million, Okemo is expanding its snowmaking system again. 18,000 feet of new pipe will introduce snowmaking capabilities on Catnap and Suncatcher in the South Face area. Rental equipment upgrades include 515 Volkl skis, 153 Burton snowboards and more than 1,000 pairs of boots. Also, Okemo has joined the M.A.X Pass family of resorts so season passholders can use their pass on up to 30 mountains (with an Add-On upgrade). www.okemo.com.
Stratton announces an addition to the slope-side Village dining option– Karma: an Asian fusion experience. The menu will debut with traditional ramen bowls and dumplings fresh-made with local ingredients, imaginative entrees and craft cocktails. Stratton's snowmaking fleet gets a new computerized control system, allowing snowmakers to record real time energy use for increased efficiency. www.stratton.com.
Winter 2016-2017 welcomes Mount Snow's greatest season pass offering yet, the Peak Pass, which features a total of six pass options valid at seven different mountain locations across four states in the Northeast. Mount Snow is also increasing the uphill capacity in its beginner terrain park by 50 percent, by replacing the Ski Baba Lift with a 400' SunKid conveyer. Also, taking advantage of the dry spring this year Mount Snow increased trail and glades work, clearing new lines through tree skiing areas. www.mountsnow.com.
Woodstock Inn & Resort's Suicide Six Ski Area replaces chair #1 with a new $1.5 million quad chairlift that will double capacity, offering a more comfortable and rapid ascent to the summit. Recognized as one of the oldest ski areas in the country, Suicide Six is one of Vermont's leading family-friendly ski resorts with over 100 acres of skiing on 24 trails and slopes suitable for all abilities. www.Woodstockinn.com.
Bromley rethinks trash, recycling and composting food waste, to implement a "Green" initiative this winter season. The intent is to eliminate organic waste and all recyclables from the Bromley dumpsters that contain refuse destined for the landfill. Recycling for bottles and cans has always been available around the resort, but not universally across the base area, and composting has never been an option. They also announced that base area buildings have received a makeover. www.bromley.com.
Over the past year most suites and 25 hotel rooms at Bolton Valley have received major upgrades. The units have seen improvements such as new carpet, drapes, furniture, painting, renovated bathrooms, new mattresses and new artwork. The improvements greatly enhance guest comfort. www.boltonvalley.com.
Sugarbush has invested $750,000 into capital improvements for the 2016-17 winter season in lift improvements and in the snowmaking pond. Skiers and riders don't have to worry about crowded trails thanks to the Valley House Quad Sugarbush. With the new quad, Sugarbush's uphill capacity is one of the largest in the northeast, while still managing to spread traffic across 16 lifts and two mountains. The resort has also completed Gadd Brook Residences, sixteen ski-in/ski-out condominiums at the base of Lincoln Peak available as two-, three-, and four-bedroom units. www.sugarbush.com.
Mad River Glen consistently reinvests in the mountain's infrastructure. Both the skier-owners and the management understand that skiers come to Mad River for the unique combination of legendary terrain, sense of community, low skier density and intimate atmosphere. In 20 years of co-op ownership, Mad River Glen has invested over $5 million in capital improvements. www.madriverglen.com.
The Hermitage Club is looking forward to providing one of the fastest and most efficient ski experiences in the northeast. Members enjoy the absence of lift lines and a high-speed summit lift– a six-person heated bubble lift, zipping skiers to the top of the mountain in less than six minutes. Members also enjoy the beverages and views at the Mid-Mountain Cabin, a slope side oasis for. www.hermitageclub.com.
Killington Resort brings Alpine World Cup skiing back to the eastern US with the Audi FIS Ski World Cup, November 26-27. Giant Slalom and Slalom races will pit the best female technical alpine skiers against one another on the Superstar trail. The general public can view the giant slalom and slalom races in a free general admission area at the base of the trail with a jumbo screen. The weekend is loaded with festivities including free live music, multiple movie premiers and additional surprises. www.killington.com.
Magic will be under new ownership in 2016-17. With a robust operating budget and new snow guns, Magic will have more snow, made earlier than ever before to improve the consistency and reliability of skiing on both the easier East Side and more challenging West side trails. Both bottom-to-top summit lifts (1,600' vertical) will be in full operation. There will also be new daycare facility and some refurbishing to the lodge and Black Line Tavern. www.magicmtn.com.