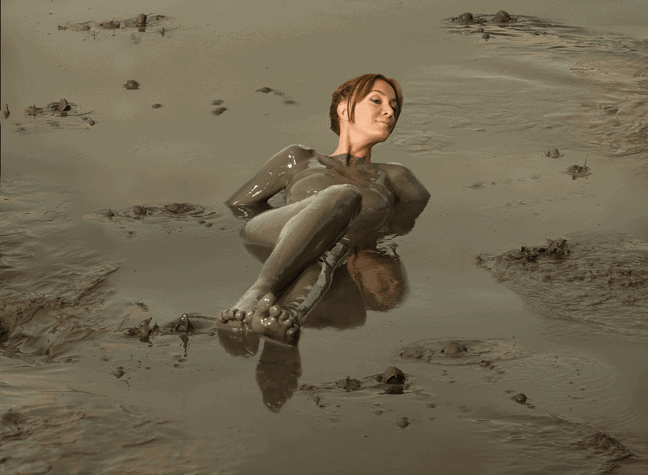 Are you looking for a unique European destination where you stay at a luxurious hotel, indulge and rejuvenate at a world class spa, and enjoy gourmet meals?
Book your next vacation at the five-star Grand Hotel, located about 45 minutes from Venice, Italy.
The hotel is situated in a region famous for its therapeutic Fango mud and hot mineral waters.
The town of Abano Terme is home to over one hundred hotels that utilize the waters and the Fango, attracting over two million visitors a year.
The best resort in the area is the Five-Star Grand Hotel, set on six verdant acres and surrounded by manicured lawns, olive trees, sweeping palms, and tropical gardens.

The palatial lobby is opulently decorated with elegant furniture, fine rugs, Murano glass chandeliers, gilded sconces, and fresh floral arrangements.
The property offers 189 luxurious Louis XV style guest rooms and suites decorated with unique art and antiques.
The heart of the Grand Hotel and its main attraction is the 50,000 square-foot spa complex with 72 treatment rooms, thermal pools, a steam grotto, saunas, cold rooms, inhaling facilities, and fitness center.
The hotel draws visitors from all over the world, many coming year after year for long vacations to benefit from the curative Fango mud and the mineral waters.
Even if you can't stay at the Grand Hotel for a week or more, a mini vacation of several days will do wonders to your body and soul.
The best way to make the most of the your spa experience is to begin with a thorough medical evaluation by the on site physician. Based on your examination the doctor recommends appropriate treatments and prepares detailed instructions for the spa therapists.
Start the day with the spa's signature treatment, Fango, the hot mud rich in algae and other bio-agents. You lie on your back for 15 minutes in a thick layer of hot mud, wrapped in a special blanket. When you emerge from this warm cocoon, the therapist hoses you off and you soak for another 15 blissful minutes in a deep bath of hot mineral water. Upon he treatment's completion you feel refreshed and rejuvenated.
The spa also offers a large array of services from pampering massages to medical and anti-aging treatments, using specially formulated, proprietary products.
Make sure to spend some relaxing time at Spa Venezia, where you can immerse yourself in steam rooms, sauna, ice-cold rooms, and rain showers.
In between treatments, swim or just unwind at the three thermal pools, one indoor and two outdoor, each with a different water temperature.
The best way to enjoy a carefree vacation is to book the resort's full meal plan. Breakfast features a large spread of cold cuts, cheeses, fresh pastries, home made jams, smoothies and freshly squeezed juices, along with typical American fare.
Lunch, offered at the Etoile Grill, pool side, or in the main dining room, consists of a delicious buffet of salads, appetizers, and a la carte dishes.
Dinner is served in Pietro d'Abano, a luxurious candlelit gourmet restaurant with white-glove service. It includes a sumptuous buffet spread of salads, antipasto, desserts, and fine a la carte selections.

Before or after dinner, relax at the James Bond bar and enjoy a Spritz, a refreshing local specialty cocktail made with Prosecco and Aperol.
The Grand Hotel is popular year round. Its high season is during Christmas and New Year when families come to enjoy the holidays and escape the frigid weather at home.
The hotel is also in high demand in February, during the Venice carnival, as guests  come to enjoy the masquerades in the city and to be part of the extravagant masked ball at the hotel.
Summer and fall are the ideal seasons to explore the Italian countryside and take sightseeing trips to the neighboring Padua, Verona, Venice and beyond.
So treat yourself to a relaxing and rejuvenating vacation at the Grand Hotel. For additional information visit www.gbhotelsabano.com.