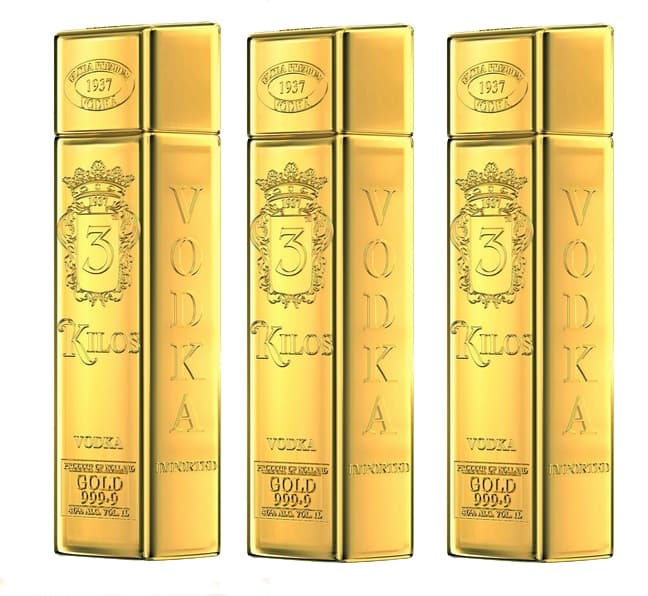 The stunningly looking design of the 3 Kilos Vodka was inspired by the solid gold bars of Fort Knox.
This high quality vodka is bottled in Schiedam in Holland, a town known for its distilleries, canals and windmills. The wheat based vodka can be enjoyed straight, on the rocks or in cocktails.
Makes a great looking gift too. www.3kilosvodka.com.