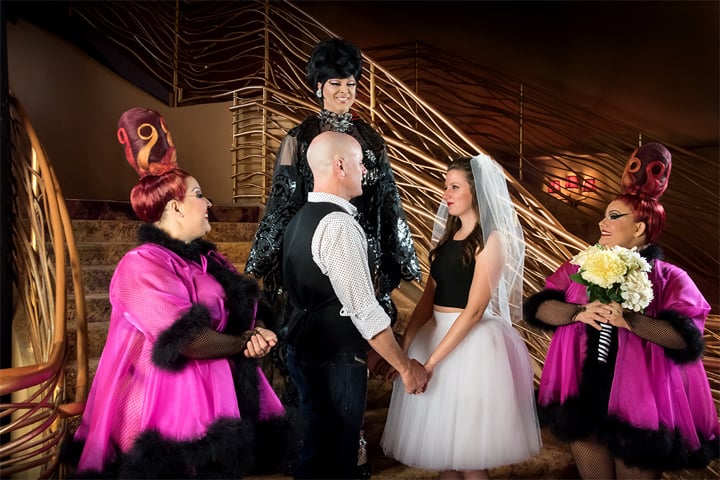 Looking for a perfect wedding location? How about the Cirque Du Soleil's show Zumanity, at the New York New York Hotel in Las Vegas?
Zumanity is a seductive, provocative and playful spectacle with sensational acrobatics and naughty fun. Part burlesque and part cabaret, the show is the perfect background for a Las Vegas wedding.
The ceremony is performed in the beautiful lobby of the theater by Edie, Zummanity's Mistress of Sensuality, and is attended by artists from the show and guests. The package includes photos and videos, a live webcast, a bottle of sparkling wine and a special loveseat from which to enjoy the show. Click here for details.