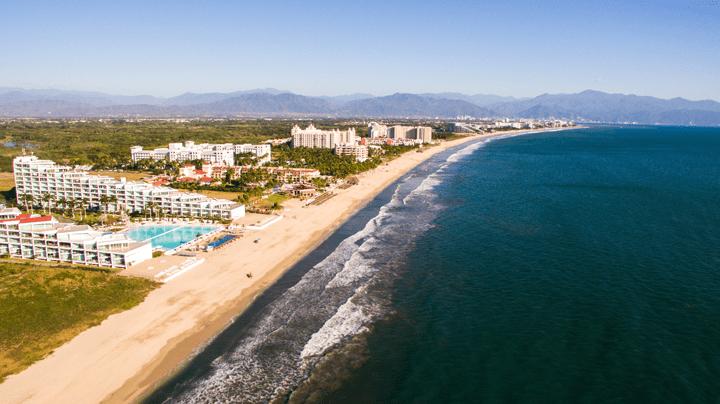 Mexico's Riviera Nayarit is celebrating its 10th anniversary. The development began with a 5 mile stretch of resorts north of the Puerto Vallarta International Airport and grew to 192 miles of spectacular beaches with world class resorts that attract visitors and celebrities from around the globe.
Riviera Nayarit is home to four AAA Five Diamond hotels, 11 AAA Four Diamond hotels and numerous highly rated restaurants. Additional resorts including One&Only Mandarina, Fairmont Costa Canuva, and Rosewood Mandarina are scheduled to open in the near furure.
Beach and nature lovers will enjoy the 12 Certified Clean Beaches, the migratory birds that come here every year and the hundreds of humpback whales that mate and raise their young in Banderas Bay.
In 2017, National Geographic named Playa del Amor one of the top 21 beaches in the world, while Forbes selected Riviera Nayarit as one of the top destinations of the year.
For more information, visit RivieraNayarit.com or follow Riviera Nayarit on Facebook, Twitter @riv_nayarit and Instagram @riviera_nayarit. Check out #RivieraNayarit10 throughout the year for special anniversary deals and information.