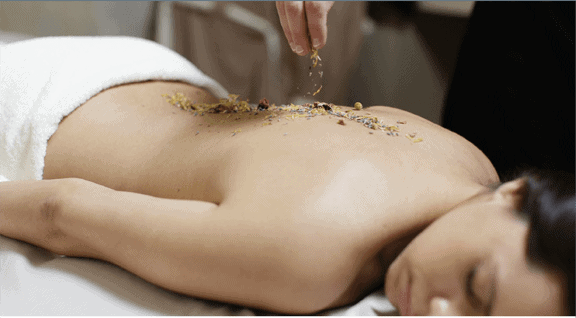 by Nava and Michael Raviv

Organic Spa Magazine and Organic Spa Media presented their annual media marketplace for NY based editors, bloggers and social influencers. On displays were organic health and beauty related products and destinations. Here are a brief summaries of all the presenters and sponsors and links to their websites. These are the travel ideas and health and beauty products that will be featured all over the mdia throughout the year.
PLATINUM SPONSOR
Costa Rica
With an abundance of unique wildlife, landscapes and climates, this small country proudly shelters approximately five percent of the known biodiversity in the world. In order to protect and preserve its wealth of natural resources, Costa Rica has become a global leader in sustainable practices with protected areas comprising 26 percent of its land mass. With a peaceful spirit, emphasis on education and an economy based on tourism, technology and ex­portation, Costa Rica offers one of the highest standards of living in Latin America. Visitors to Costa Rica enjoy a highly organized tourism infrastructure among a tropical paradise of lush rainforests, mystical volcanoes and cloud forests and beaches that meet mountains filled with monkeys and macaws. Offering a broad terrain of activities and accommodations, visitors to Costa Rica will find a range of hotel options ranging from small beachside bed & breakfasts to authentic intimate boutique mountain lodges to major international business hotel brands and everything in-between. Costa Rica's accommodations offer something appealing for ev­eryone's desires. The phrase "Pura Vida" can be heard echoing throughout Costa Rica from coast to coast. Used as a greeting or expression of happiness, the phrase literally translates to "pure life," however its true meaning is "full of life," which accurately describes the adven­ture and wonder that await visitors. visitcostarica.com
GOLD SPONSOR
Feliz Lopez
Felix Lopez is a modern spiritual teacher who travels, spreading his unique zesty and simple message around the world. In Mindfulness: The Alchemy of Now, author Felix Lopez offers a fresh perspective on mindfulness and the present moment. With examples and analogies related to everyday life, and the invitation to experience this book with your heart as well as your mind, Felix shows you the way into conscious living from a place of gratitude, creativity, joy, and peace and away from unnecessary pain and suffering. Whether this is your first introduction to these concepts or you are reading this book as part of your ongoing spiritual growth, Mindful­ness will give you relevant and meaningful insights to put into practice immediately in your life.
Aura Cacia
Inspired by the power of positive change, Aura Cacia's essential oils, skin care oils and additional products are all made from simple and pure botanical ingredients to unlock nature's ability to improve our well-being. The brand sources ingredients carefully and sustainably from the best locations around the world, and then tests every shipment to verify its purity and quality. Since its beginnings in 1982–and since 1993, as part of Frontier Co-op–the Aura Cacia has believed in spreading positive change. Each time consumers purchase an Aura Cacia product, they support organizations that help women transform their lives as part of Aura Cacia's Positive Change Project. auracacia.com
F.C. Sturtevant
The Columbia Skin Care brand is a division of The F.C. Sturtevant Company; America's oldest family owned and operated skin care company. Established in 1871, the company has been providing skin care products under the Columbia name to physicians, hospitals, pharmacies, spas and clinics. Six years ago the company began a massive research and development effort to seek new ways of treating and preventing diseases of the skin caused by improper hydration and inflammation. The first four new products resulting from this effort are being shown for the first time during the Organic Spa Magazine Expo in New York. These products will include Columbia Probiotic Complex, the world's first topical probiotic treatment devel­oped specifically for topical use. This product and its companion product, Columbia Probiotic Complex Serum, is patent pending, and it promises to have significant impact on the entire skin care industry. The other two new products are Columbia Ultimate Skin Repair Cream and Columbia Restorative Hydrating Cream, and the company will be shipping these products in June. All of these products are based on proprietary research and their performance is unmatched by any other brand in the world. columbiaskincares.com
ILA Spa
Meaning 'Earth' in Sanskrit, 'ila' reflects our faith in the power of nature as the source of real wellness. We only use the finest natural plant and mineral ingredients, wild-harvested in remote, untainted regions by artisan producers who value traditional, sustainable practices. But that's just the start of the story… From earth to skin; we go to great lengths to maintain the unique purity of each and every ingredient. The purer the processes used, the purer the end product – and the greater the natural healing energy contained within. To achieve this, we go beyond organic. Because it is only by embracing the utmost ethical integrity that we can harness the earth's highest natural vibrations: vibrations with the power to reach beyond the physical to nourish emotional and spiritual well-being too. ila-spa.com
NeoCell
NeoCell manufactures the world's #1 Collagen supplement formulas for vibrant youth, glow­ing beauty and unstoppable vitality. For over two decades, NeoCell's ethos has remained concrete – deliver the highest potency collagen support products combined with value based pricing to provide the world with access to the miracle molecule Collagen. NeoCell is known for award-winning innovation, sustainable packaging initiatives, charitable giving and driving the entire collagen category through education and marketing. neocell.com
Pyore
Pyore (pronounced "pure") was created with your complete well-being in mind. We use only the finest and purest plant-based oils like Moringa, Jojoba and Argan for their rich nutrients. Natural ingredients, like green tea and coconut water in our fruit-based products, serve to cleanse, moisturize and exfoliate your skin while helping to stave off the signs of aging; both safely and naturally.
Each time you use Pyore, you renew your skin and cleanse it, this is what we mean when we say, "Absolve your skin." We have created this unique line in order to capture the essence of simple and effective "good-for-you" traditions that have been enjoyed for generations around the globe. What began centuries ago as time-honored scrubs containing natural ingredients like oatmeal and yogurt, has now evolved into a comprehensive line of natural, fruit-based, antioxidant-rich cleansers, oils, scrubs and masks delivered right to your doorstep.
We designed our products with the complete experience in mind. We don't want you to sim­ply use our cleansers, oils and scrubs. We want you to enjoy the ritual and tactile pleasures that come with customizing our creams to the way your skin feels. Our skin, much like nature, can change with the seasons. When a blustery winter day has your skin feeling dry, simply tap a few drops of our essential oil blends into the natural creams, relax, and let nature's actives do their work. pyore.com
Riviera Maya
Located along 81 miles of Caribbean coastline in Mexico's Yucatan Peninsula, Riviera Maya is the ultimate getaway spot for aquatic and land-based adventures. The region is home to a variety of adventure-oriented superlatives including the world's longest underground river network, which has been shaped by the area's unique porous geological terrain, and neigh­bors the second largest barrier reef in the world. By land or sea, the destination is a haven for outdoor and adventure enthusiasts alike. rivieramaya.com
Rosewood Mayakoba
Surrounded by emerald jungle and pristine white beaches, Rosewood Mayakoba is a resort that defines a private world of rare luxury and refined beauty. With 130 exclusive suites built along serene lagoons and the Caribbean Sea, one of the best Riviera Maya resorts for com­fort, luxury and tranquility. Each suite is crafted from indigenous materials such as limestone, wood, and water to enhance harmony with natural surroundings. Guests discover open spac­es, contemporary furnishings and sliding-glass doors with wooden lattices for fresh air in their private retreats. Accommodations at this luxurious Riviera Maya resort are complemented with rooftop sundecks, over-sized terraces, spacious bathrooms (some with outdoor garden show­ers), plunge pools and boat docks. rosewoodhotels.com/es/mayakoba-riviera-maya
The BodyHoliday
The BodyHoliday, St. Lucia's premiere all-inclusive health and wellness resort, stays true to its promise – "Give us your body for a week and we'll give you back your mind." The property, founded on the key pillars of relaxation, restorative beauty, exercise and a good diet, enables guests to unwind, get in shape, reconnect with their goals, and learn tools for maintaining a stress-free life through a completely customizable vacation. Guests receive daily inclusive spa treatments and can participate in activities such as meditation, Spoga (spinning + yoga) in the property's glass Tree House spin studio, archery, Tai-Chi, water sports, golf, and more. Set to debut this spring, the resort will expand its water sport offerings with the launch of its first-ever sailing program. BodyScience, the resort's groundbreaking DNA testing program, provides guests with genetic roadmaps for longer and healthier lives. Additionally, guests can sign up for fitness and wellness programs such as Lose It Tone It and Beat The Bloat, which include lifestyle and nutrition consultation, body stats and fitness testing, personal training, yoga and fitness classes, various spa treatments, and personalized tips to bring home. For those who like a more natural approach to exercising, the property also offers an Adventure Program complete with mountain biking, rappelling, kayaking, cave diving, and swimming. thebodyholiday.com
SHARED BOOTH – GOLD SPONSORS
Fire Cider (Shire City Herbals)
Located in Western Massachusetts, Shire City Herbals has been a family-owned and fami­ly-run business since 2011. We began making early versions of Fire Cider in the 1990s to support our own self-care. Through the years, we tinkered with adding potent roots and fruits to the traditional New England base of apple cider vinegar and honey, resulting in a wicked awesome tonic: Fire Cider! It's our testament to the power of food as medicine. firecider.com
Global Wellness Day
According to the World Health Organization (WHO), the number one health problem in the world is surprisingly not a virus or a disease–it is depression–which is then linked to sleep­lessness, stress and obesity. WHO also reports that there are 1.6 billion overweight adults globally and that most of the leading diseases are lifestyle induced. Facts like these just astounded Belgin Aksoy–an executive in the Aksoy Hotel Group and the owner of Richmond Nua, the only destination spa in Turkey. A cancer survivor, she knew how much the spa phi­losophy of proactive wellness and mind & body fitness helped improve her own life and the lives of her guests. The irony was also not lost on this Turkish beauty that there seemed to be a day for everything–Cupcake Day, Jelly Bean Day, Puppy Day and even an International Left Handers Day–but no special day dedicated to living well. So starting in 2012, she claimed the second Saturday of each June for Global Wellness Day (GWD) and organized educational and wellness-oriented events open to the public at her family's lakefront destination spa about 90 minutes outside of Istanbul.
Amazingly, now in its third year, GWD has taken on a momentum of its own, snowballing through Aksoy's own international spa & wellness community. As of today, 100 countries and 3,000 destinations are supporting GWD, which falls on Saturday, June 11 this year, with on­going updates on globalwellnessday.org.
Mammagard
Mammagard™ is a revolutionary orthotic for breast comfort and protection, developed by Austra­lian Osteopath and Orthotist, Paul Evans. This new tool addresses the essential need to protect women's delicate breast structures when lying prone on a massage or chiropractic table, sleep­ing exercising or sunbathing. Studies published in two peer-reviewed medical journals–Journal of Plastic, Reconstructive & Aesthetic Surgery as well as Chiropractic & Manual Therapies–found that the Mammagard™ device significantly reduced pain as well as the compression and displacement of breast tissue and implants, protecting the entire breast structure. Mammagard is the first ever, Class 1, FDA-registered breast orthotic in the world. mammagard.com
Menla Mountain Retreat & Mahasukha Spa
For centuries Shangri-La has been known as a mythic earthly paradise hidden somewhere deep in the Himalayas, where peace prevails and the people are happy, healthy, and harmonious. Today, you can experience a modern Shangri-La at Menla's Mahasukha ("Great Bliss") Spa & Healing Center, just two hours north of Manhattan. Nestled in the heart of the ancient Catskills Mountains, Menla's mystical hidden valley is enveloped in crisp clean air, bathed in pure natural springs, and resides on land long held sacred by Native American people for its extraordinary energy. Named after the Tibetan Medicine Buddha, Menla was founded by Tibet House under the guidance of H.H the Dalai Lama to bring authentic Tibetan healing traditions to the West. Menla offers individual and group retreats with knowledgeable instructors, yoga and meditation classes, modern accommodations and gourmet cuisine. Menla's pristine natural surroundings nurture inner growth and provide an ideal environment for deep healing and personal transfor­mation. Throughout the year, visitors return home physically nourished and spiritually inspired. Much more than a spa, Menla embodies the rejuvenating experience of Shangri-La. We invite you to experience the magic of Menla for yourself. menla.org
Pier South
The newly opened, 78-room, four-story Autograph Collection Resort sits directly on the sand of California's southernmost beach–making it one of only 4 resorts in California that are actually on the sand. Pier South is an eco-friendly showcase of clean design and redefined textures with a spacious, 650-square-feet suites with separate living areas, private balconies, and scenic surroundings, solar power for heating & cooling, cutting edge water conservation technologies and even electric car charging stations for guests. The resort's dining option is Cohn Restaurant Group's Sea 180® a coastal tavern with a Baja Med inspired menu and 180 degree ocean views, with Mexico to the South and San Diego's Coronado island to the North.
This is the tentpole hotel that marks the change of Imperial Beach from a sleepy border/surf town to a real player in the SoCal tourism and real estate scenes. The legendary surf break, Boca Rio, is south of the hotel and perfect for experienced surfers. Bicycles are rentable all year and hiking is available at the nearby Tijuana River National Estuarine Research Reserve –known for attracting nearly 300 species of birds. The hotel's beachfront is also home to the world's largest annual sand castle building competition and also offers great pier fishing. piersouthresort.com
Violets are Blue
Violets Are Blue is a natural and organic skincare line born from a personal need for a thoughtfully simple and safe beauty routine. Our small-batch products do not contain para­bens, sulfates, synthetic fragrances, or other damaging toxins, providing you with a healthy, pure skincare regimen. Our philosophy is that keeping skincare simple is best, so we use the finest essential oils and other ecologically-sound and toxin-free ingredients to carefully formu­late products that are good for you as well as the environment. violetsareblueskincare.com
PLATINUM GIFT BAG SPONSORS
Boiron
More than 80 years ago in Lyon, France, twin brothers and pharmacists Jean and Henri Boiron set out to develop a way to prepare reliable homeopathic medicines for their patients. Today, as the world leader in homeopathy, Boiron continues as an independent pharmaceuti­cal laboratory that prides itself on quality manufacturing with distribution in 59 countries and responsible environmental practices. It's still operated by the Boiron family who continue to be passionate about integrating the benefits of homeopathic medicine into daily life. In the U.S., Boiron is best-known for its top-selling flu medicine, Oscillococcinum®, and its Arni­care® line of pain relievers. boironUSA.com
Canyon Ranch
Canyon Ranch® has been a pioneer and an industry-leading proponent of the wellness life­style for nearly 40 years, operating the world's most celebrated collection of life-enhancement properties. Canyon Ranch has wellness destination resorts in Tucson, Ariz., and Lenox, Mass, and is proud to bring its holistic and integrative approach to wellness to the global stage with its international destination resort Canyon Ranch Wellness Resort at Kaplankaya near Bod­rum, Turkey, opening in July 2016. In addition, Canyon Ranch operates a SpaClub® day spa at The Venetian® & The Palazzo® hotels in Las Vegas, Nev., Canyon Ranch SpaClub® at Sea facilities onboard Cunard's Queen Mary 2® luxury ocean liner, Oceania® and Regent Seven Seas Cruises®, and on Celebrity Cruises®. Canyon Ranch is a 13-time winner of Travel + Lei­sure's Best Spa Award and an 11-time recipient of the Condé Nast Traveler Best Destination Spa Award. canyonranch.com
Deer Lake Lodge
Deer Lake Lodge and Spa is an exclusive health resort that promotes enhanced living through holistic cleansing and other therapeutic practices in a relaxing, secluded environment. As the only spa in the Southeast to offer all four services of solely liquids, colonics, body works and energy works, Deer Lake Lodge and Spa aspires to improve guests' health in an environment where they can enjoy a multi-faceted cleansing program in a rustic-chic resort atmosphere. Located on a 50-acre rustic-chic oasis, the green-constructed health haven is a country mile away from stress. deerlakelodge.com
MyChelle
Committed to developing natural products that are just as safe for the planet as they are for your skin, all MyChelle Sun Care is reef safe, independently certified non-nano, and compliant with FDA/International SPF testing. In support of its environmentally safe formulas, MyChelle is donating 1% of all Sun Care proceeds in 2016 to the Surfrider Foundation, a non-profit organization dedicated to protecting the world's oceans, waves, and beaches. In addition to our new launches, MyChelle was recently named a Founding Member of EWG VERIFIED™, the EWG's new verification program to help consumers quickly and easily identify personal care products, including cosmetics, that meet the organization's strictest standard. The EWG VERIFIED™ mark elevates the EWG's Skin Deep® rating system by requiring products to meet additional rigorous criteria, including avoiding EWG's "unacceptable" ingredients, label­ing that fully discloses its ingredients, and following good manufacturing practices. Currently, 15 MyChelle products are EWG VERIFIED™. mychelle.com
New Life Hiking Spa
New Life Hiking Spa is a nationally recognized wellness retreat located in the Green Mountains of Vermont. Founded in 1978, New Life is a truly authentic spa vacation. Each spring through fall season, approximately 800 people come from across the globe to experience hiking at its best at this affordable and award-winning destination spa. All-inclusive programming for under $275 a night, allows guests to destress through hiking, yoga, massage and low-calorie, locally-sourced meals, by offering the most affordable program in America. Find out more about this wellness getaway located in the pristine Green Mountains at newlifehikingspa.com.
Plume
Plume All-Natural Eyelash & Brow Serum is an innovative eco-luxury product that combines the power of nature with a luxurious premium look and feel. Our 100% all-natural eyelash and brow enhancement serum delivers impressive results with zero side-effects. As an over-the-counter alternative to products like Latisse, Plume is quickly becoming a popular choice among users who value safe, non-toxic, high-quality cosmetic products that are both free from synthetic chemicals and not tested on animals. Formulated by an internationally acclaimed EFCM Master Cosmetic Chemist and backed by a 100% happiness guarantee, Plume is equally as committed to luxury & quality as we are to sustainability and safety. Rated ZERO by Think Dirty! plumescience.com
GIFT BAG SPONSORS
303 Face Body Denver
This collection of handmade spa products encourages a life of zen and an at home spa ex­perience because honestly, why does the beauty and peace of a spa experience ever have to end? It doesn't have to. 303 Face | Body products are made with herbs and butters from all over the globe. 303facebody.com
Älsa Energy
The energy drink for the mind and the body. With the modern world's ever-increasing time demands, energy and focus are precious commodities for those who seek a life of purpose. Enter Älsa, a new premium energy drink that delivers a healthy, steady lift plus the benefits of mental energy powerhouse Cognizin® citicoline — all without the jolt or crash of the typical energy drink. Key Ingredients: Cognizin for sustained mental energy, PurEnergy™ for sus­tained physical energy, pTeroPure with antioxidant benefits, 14 essential vitamins and miner­als. Vegan and gluten free. alsaenergy.com
Aura Soma (AEOS)
Born in 2010, AEOS is the next generation in advanced biodynamic skincare, delivering out­standing results in the purest—yet most powerfu—way possible. Capturing nature's living powers right at their life force, high-performance plant actives, crystal technology and spagyric tinctures meet the purest organic & biodynamic ingredients, plus cutting-edge skincare science. With a mounting collection of beauty industry awards and an ever-growing following across the globe, AEOS is visibly transforming the way people's skin looks and lives. aura-soma.net
Balanced Guru
We believe in the healing power of finding balance and we formulate with the efficacy and pureness of USDA certified organic ingredients. We have developed a complete line of USDA organic body care and aromatherapy products, completely cruelty-free and sustain­able. All of our formulations combine the best of both worlds, benefiting and balancing not only your physical wellness but your emotional health as well. Beauty and health starts from within, thus, we believe in simultaneously nurturing body, mind and spirit in everything we do. Wellness is a life-long, dynamic and continuous process of becoming aware of, taking responsibility for, and making choices that directly contribute to one's personal well-being as well as that of the common good. For us, offering the best USDA certified organic body care products, is part of our collective journey towards wellness. balancedguru.com
Blooming Wellness
Blooming Wellness is a health and wellness consultation service and store run by Erin Stair, MD, MPH and based in Gramercy Park, NYC. We specialize in evidence-based lifestyle modification and natural ways to reduce stress and promote disease prevention. bloomingwellness.com
Daily Concepts
We are individuals who think (and sing in the shower). We think about our present, our purpose, our future. We care about our neighbors, our world and the mark we leave behind. We believe that good thoughts attract good things and that getting clean, inside and out, is definitely a good thing. We are addicted to water as a physical and spiritual medium to cleanse, refresh and reset. We know we can't always control what happens in life but we can control our reaction… and most of the times we find that a shower or a bath will lead us to the solution. We work to inspire, and get inspired, delivering daily concepts and everyday bathing and spa products that enhance the human experience. We are here to change the world, your world, one shower at a time! dailyconcepts.com
everclen
everclen® is a vegan friendly, plant-based skincare line of face, hand and body care spe­cifically developed for the unique needs of sensitive skin. This line offers all the goodness of high-performing, "clean" ingredients and has been clinically tested and proven safe for sensitive skin… and is hypoallergenic, non-irritating and non-comdeogenic. everclen® offers real alternatives that give you department store results naturally, so really beautiful skin can be possible every day. everclen.com
Kaelen Harwell
Having worked in the spa industry since the early 90's, I became disillusioned with traditional skincare products. Many lines claim to be natural but actually contain harmful ingredients. Because our skin absorbs over 60% of what is applied topically, I felt compelled to create a truly effective, non toxic and sustainable product that aligns with my values. After many years of research and development, Kaelen Harwell was born. kaelenharwell.com
Kosmatology
Kosmatology came into being because a mother (who has a doctorate in Pharmacy and is a compounding pharmacist) had a three month old daughter with a chronic case of itchy inflamed eczema. Dr. Covey was unhappy with the prospect of treating her daughter with strong prescription steroid creams. Instead, she started researching natural solutions and used her compounding knowledge to develop the Grapefruit Lotion Bar. This was the first Kosmatology product. Kosmatology has now grown to include a complete line of high quality organic skincare that is beneficial for your skin and also the environment. kosmatology.com
Lovepray Jewelry
Lovepray jewelry is a handmade jewelry brand based in La Jolla, California, where we design and make earthy, yoga, and urban fashion inspired accessories. loveprayjewelry.com
Now Foods
NOW® Solutions is a line of superior health and beauty products (skincare, haircare, general hygiene) and essential oils, derived from pure, natural ingredients, free of harsh preservatives, to support a variety of individual needs at an affordable price. NOW® Solutions' essential oils – Certified Organic, 100% Pure and Essential Oil Blends – are a wonderful way to enjoy the fragrances of some of today's most sought after extracts. NOW assures the identity and pu­rity of its essential oils using state-of-the-art testing and analysis and adhering to the strictest quality standards. NOW® Solutions products are never tested on animals. nowfoods.com
Parissa
Parissa gives you salon quality results without the salon price! We have created a full range of easy-to-use-waxes for every hair and skin type, using only all-natural and organic ingredients. Parissa gives you smooth skin. Clean & simple. parissa.com
Pevonia
The most powerful ingredients in skincare come from the safest source – nature. For nearly three decades, Pevonia has been the leader in delivering natural skincare solutions to the finest spas and professional aestheticians worldwide. Pevonia's multi-award winning products and in-spa treatments are coveted by celebrities, influencers, and consumers worldwide for their aesthetician-proven ability to deliver outstanding skin solutions that restore, rejuvenate, and revitalize all skin types. pevonia.com
prAna
prAna clothing and gear is made with intention. Every detail—from trim, to fabric, and hang­tags—is carefully designed to enhance our lives today while considering the needs of tomor­row. Since 1993, this vision has been at the root of prAna's relationships with its partners, customers and retailers. prAna clothing is designed in Southern California with style and versatility in mind. prAna is deeply committed to mitigating the impact it has on the environ­ment. From factory to finish, the company works to ensure its clothing and products are made and delivered in safe, fair working conditions. prana.com
Reserveage
Inspired by the wisdom of nature and the healthiest cultures around the world, Reserveage™ Nutrition travels the globe in search of the finest ingredients and employs the highest standards of sourcing and manufacturing to deliver nutritional supplements consumers can trust. The company is devoted to providing the best ingredients in essential, science-based products that deliver a series of life-changing benefits. Offering innovative products that nourish your body, protect our planet and preserve traditional culture is core to the company's mission. reserveage.com
Skinveda
Skinveda – The Science of Skin, where "Veda" refers to Knowledge or Science in Sanskrit, adds a new persona to "Natural, Vegan Skincare lines." The East meets West approach of Skinveda essentially bridges the gap. Modern pharmaceutical science meets the principles of Ayurveda in every Skinveda product. Created by Shilpi Jain, a chemist with over 15 years ex­perience in the cosmetic and pharmaceutical industries, each product is specially formulated with herbs and essential oils for specific skin types or doshas – vata, pitta, and kapha – the three Ayurvedic energies that influence individual physical and emotional well-being. Shilpi says: "If you feel good inside, your skin will reflect your inner beauty and radiance." Please visit www.skinveda.com to see how skinveda is creating a difference! skinveda.com
VOYA
For over 10 years, VOYA has set the bar for results-driven, certified organic skincare world­wide. Created lovingly by the Walton family, on the west coast of Ireland, VOYA is the world's first certified organic seaweed based skincare range. We specialise in using hand-picked wild Irish seaweed to help improve your health, skin and wellbeing. VOYA are the leading experts in harnessing the endless restorative and healing powers of seaweed. We blend our cher­ished natural resource, with a wealth of the purest organic active ingredients and essential oils, to give you the skin of your dreams. Our evolving range now includes over 50 products, from advanced organic facial products for specific skin concerns to home fragrances; giving you the power to emulate the full VOYA spa experience at home. voya.ie
VIRTUAL WELLNESS SPONSORS
Healing Hotels of the World
Healing Hotels of the World is the leading global brand of hotels and resorts committed to healing. Our member hotels and resorts are carefully selected and spread all over the planet, offering guests the experience of wellbeing and health on the highest level – physically, emotionally, intellectually and spiritually. healinghotelsoftheworld.com
Rooted in Peace Documentary
ROOTED in PEACE challenges viewers to examine their values as Americans and human beings. Today we are at war within ourselves, with our environment, and with the world. Director and award-winning filmmaker Greg Reitman invites viewers on a film journey to take notice of the world we live in, proactively seek ways to find personal and ecological peace, and stop the cycle of violence.
The film relies not only on memoir, but also interviews with such luminaries and activists as Deepak Chopra, music legends Donovan, Mike Love, and Pete Seeger, film director David Lynch, Noble Peace Laureate Mairead Maguire, media mogul Ted Turner, Archbishop Desmond Tutu, green architect William McDonough, neuroscientist Dan Siegel and many others. rootedinpeacefilm.com