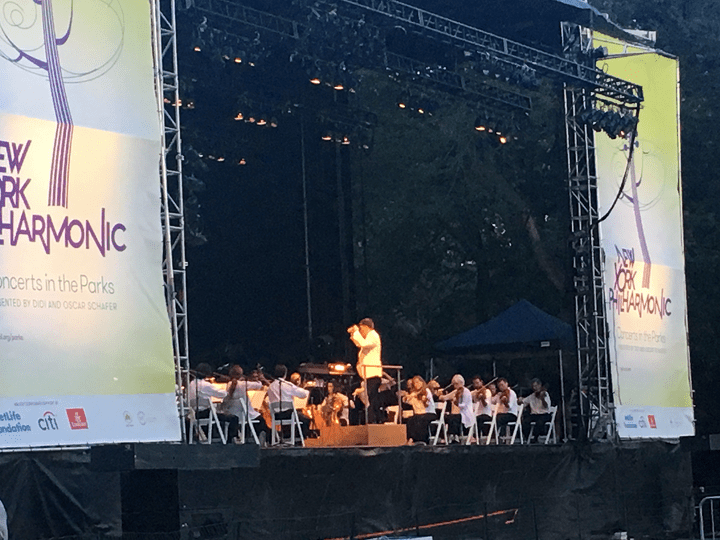 The New York Philharmonic Concerts in the Parks, Presented by Didi and Oscar Schafer, have become an iconic New York summer experience since they began in 1965 providing New Yorkers with an opportunity to hear the best classical music under the stars.
 This year's series conclude the orchestra's celebrations of 175 years of serving New York City.
The Central Park concert on the Great Lawn takes pace on Wednesday June 14, 2017 at 8:00 pm. The program, conducted by Music Director Alan Gilbert features Dvorak Symphony No.9, From the New World, Bernstein's Symphonic Dances from West Side Story and Gershwin's An American in Paris.
The series also presents concerts in Van Cortland Park on June 13, Cunningham Park on June 15, Prospect Park on June 16, and in Staten Island on June 18.
All performances begin at 8:00 p.m. except the Free Indoor Concert in Staten Island, which begins at 3:00 p.m. And, again, the performances in the Bronx, Queens, Brooklyn, and Staten Island will be preceded by Share the Stage, performances by local musicians in their home boroughs, to salute the diversity of New York City's resident musicians.
There will be fireworks by Bay Fireworks following the performances in the Bronx, Manhattan, Queens, and Brooklyn.