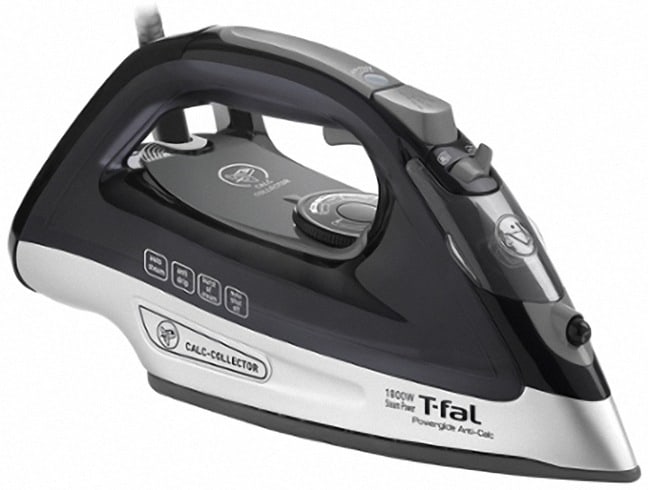 T-fal's newest launch, the PowerGlide Steam Iron FV2640, is designed for optimal glide and easy ironing, and has T-fal's most powerful steam output.
The 1800 Watt Iron has two layer T-fal Durilium Ceramic Technology Coating for "glidability," and the first-of-its-kind calc collector to remove hard water deposits.
The Iron also features an ergonomic steam trigger that releases a powerful burst steam that works both horizontally and vertically.
Available at departments stores, Amazon, and other online retailers
T-fal FV2640U0 Powerglide Anticalc Non-Stick and Scratch Resistant Durilium Ceramic Soleplate Steam Iron with Anti-Drip and Auto-off System, 1800-Watt, Black