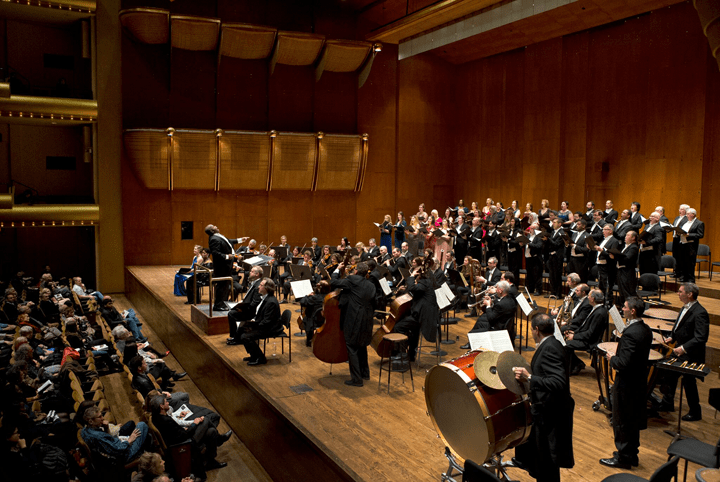 National Chorale, New York's premier professional choral company under the Artistic Direction of Everett McCorvey, kicks off its 2017-2018 Season at Lincoln Center with Carl Orff's Carmina Burana and Leonard Bernstein's Chichester Psalms on Friday, November 3, 2017 at 8pm at the David Geffen Hall.
The performance features soloists Elizabeth Caballero, Matthew Truss, and Johnathan McCullough.
Tickets are $30-100 and are available online or by calling (212) 333-5333.
"The National Chorale is one of the most firmly established professional choral groups in the country."– The New Times
NATIONAL CHORALE'S 2017-2018 SEASON CONTINUES WITH:
December 15, 2017
50th Annual Handel's Messiah Sing-In
March 16, 2018
Angela Rice – Thy Will Be Done, An Easter Oratorio
April 13, 2018
Beethoven's Symphony #9 and Ralph Vaughan Williams – Serenade to Music
ABOUT THE NATIONAL CHORALE
The National Chorale, New York's premier professional choral company, is celebrating its 50th Lincoln Center Season at David Geffen Hall with its series of choral masterworks and 20th century American Classics.
In addition to its David Geffen Hall series, the Chorale has toured nationally; presented 19 summer seasons of New York Festival of American Music Theater concerts in Lincoln Center's Damrosch Park and parks throughout the New York area; concert tours of New York State and New York City; vocal-instrumental chamber music series, and Concerts for Young People.