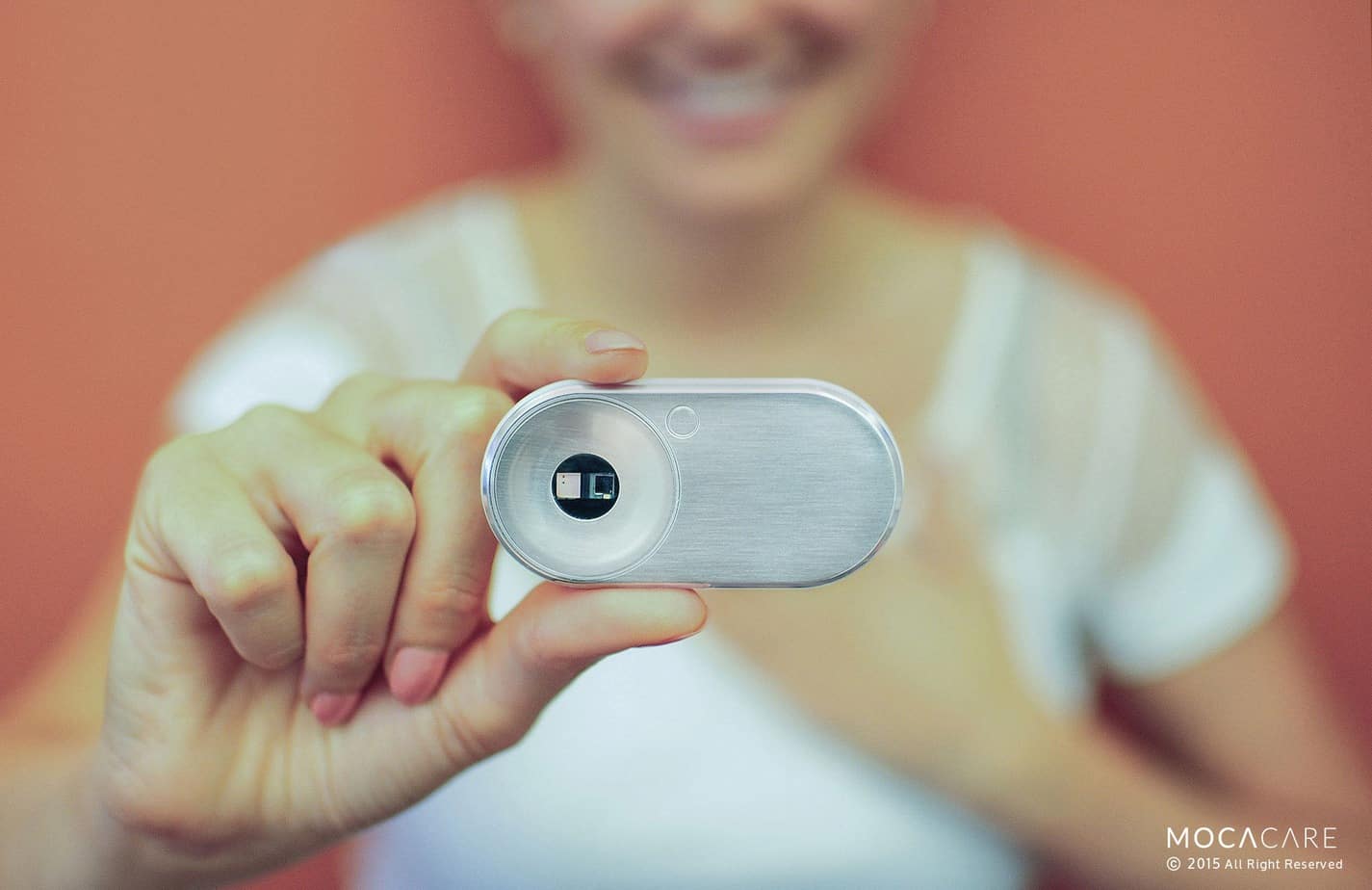 MOCAheart is a new, portable device designed to work with your smart phone to easily monitor cardiovascular health. By scanning thumbs, MOCAheart measures blood velocity to determine a number of heart health indicators including heart-rate, blood oxygen levels and a measurement on a 1-5 scale called the MOCA INDEX, which correlates to blood pressure. Generally, the faster blood travels through blood vessels, the more pressure the heart is under.
MOCAheart is not a replacement for medical testing, but rather is a simple and quick tool that empowers people to monitor their health and take action when results are outside the normal range.
The MOCA INDEX is a way to keep track of known conditions and to get early warnings.
A range of accessories, including a leather keychain and a smartphone case are also available.www.mocacare.com.
Product info:
Measurement of Heart Rate (HR), Blood Oxygen Level (SpO2) and MOCA Index (MI)
Materials: Medical-grade stainless steel and biocompatible plastic
Sensors: Optical sensor and electrode
Dedicated iOS and Android MOCAheart app
Displays history and trend views, and automatically records environmental factors such as weather and location
Provides ability to add notes to each reading and send results via in-app messaging service
Battery life: 3 days (3~5 times use per day)
Battery recharge: 40-60 min by micro USB
Dimension: 1 3/8" x 2 3/4" x 1/4" (35 x 70 x 6.35 mm)
Weight: est. 0.7 oz~ 1 oz (20~30g)
Accessories: MOCA leather keychain, MOCA phone case (currently for iPhone 6 only, Android cases coming soon)
Supports iOS 8 HealthKit