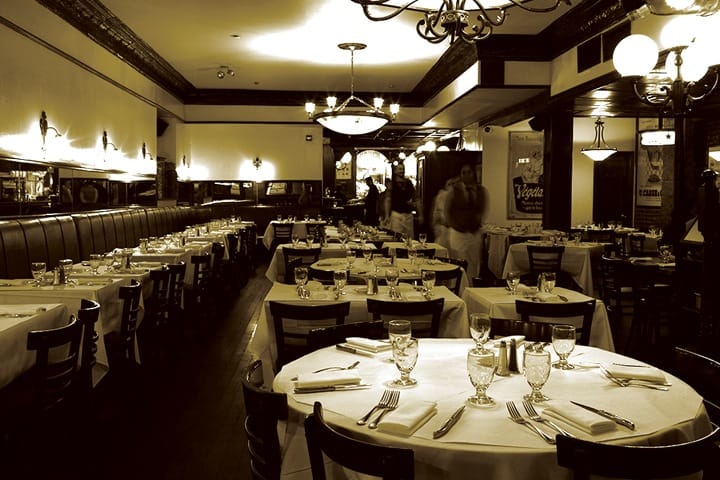 Le Marais has been a popular Kosher steakhouse in the heart of New York City for over 20 years. At the helm of this French style bistro is owner Jose Meirelles, (former owner of Les Halles) and executive Chef Mark Hennessey (formerly of Levana). They are dedicated to serving the highest quality aged meats and excellent cuisine.
The restaurant is appointed with dark paneled walls and combines a traditional bistro feel with an energetic Manhattan atmosphere. The star of Le Marais, however is its menu.
For starters we shared a generous portion of Salade Nicoise with seared Yellow fin tuna. We then savored a Steak au Poivre, seasoned to perfection with a crust of crushed black pepper and served with a small green salad and a heaping pile of home made French fries. We also ordered the superb duck breast with a rutabaga/apple puree, cauliflower and smoked shiitake mushrooms. For desert we chose a warm chocolate cake with a non dairy ice cream.
If you would like to try their mouthwatering dishes at home, purchase the new cookbook, Le Marrais.  Also available at Amazon
Located at 150 West 48th Street between 6th and 7th Ave. 212-869-0900. Open Sunday to Thursday 12pm to 12am, Friday 12pm to 3pm.
For more information visit their website at http://lemarais.net.