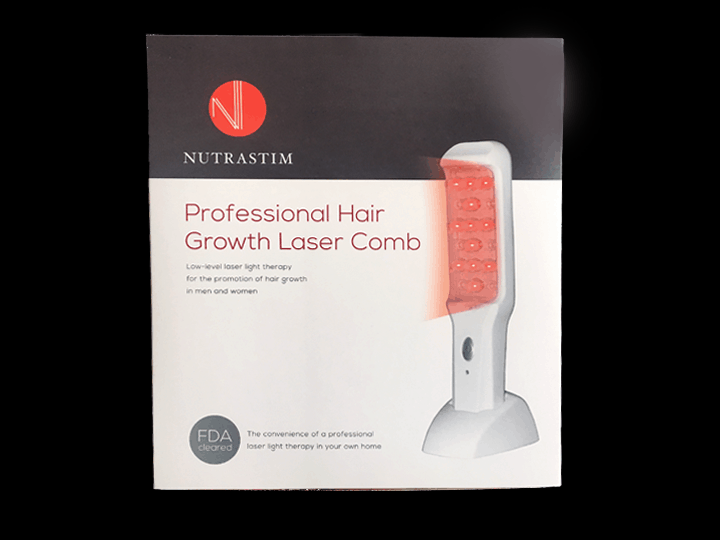 The NutraStim Laser Hair Comb, by Nutrastim, has joined the fight against hair loss. The device delivers low-level laser therapy to the scalp, increasing microcirculation and reenergize hair follicles for growth.
The comb features 12 lasers and has to be used in 8-minute sessions three times a week. It is FDA cleared, works for men and women with different hair loss patterns, and is effective on thinning hair and moderate boldness.
The manufacturer's website shows photographs of hair gains after 168 days or treatment. It is also recommended to continue treatment after the initial growth.