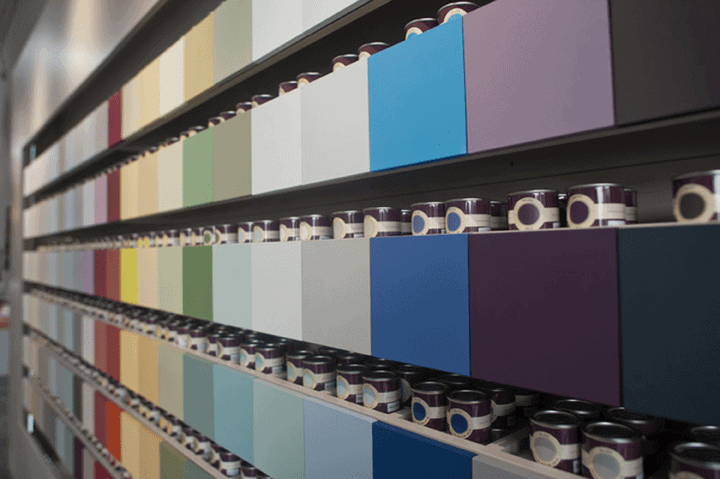 British paint and wallpaper specialists, Farrow & Ball, have opened a new showroom at 160 Route 17 North in Paramus, NJ. The 1900 square-foot showroom features a color wall, an elegant consultation desk, and a new sitting area. The space has been designed to aid customers in the color selection process by showcasing Farrow & Ball's palette of 132 colors and their carefully crafted wallpaper collection.

Farrow & Ball's Colour Consultancy service is also available, offering clients the chance to experiment with color, pattern, and paint finish. Complimentary personal color advice and suggested schemes are also offered upon request.
Opening hours:
Monday to Friday 8:30-6:00
Saturday 10:00-6:00
Farrow & Ball paints, wallpapers and accessories are available from showrooms and at www.farrow-ball.com.