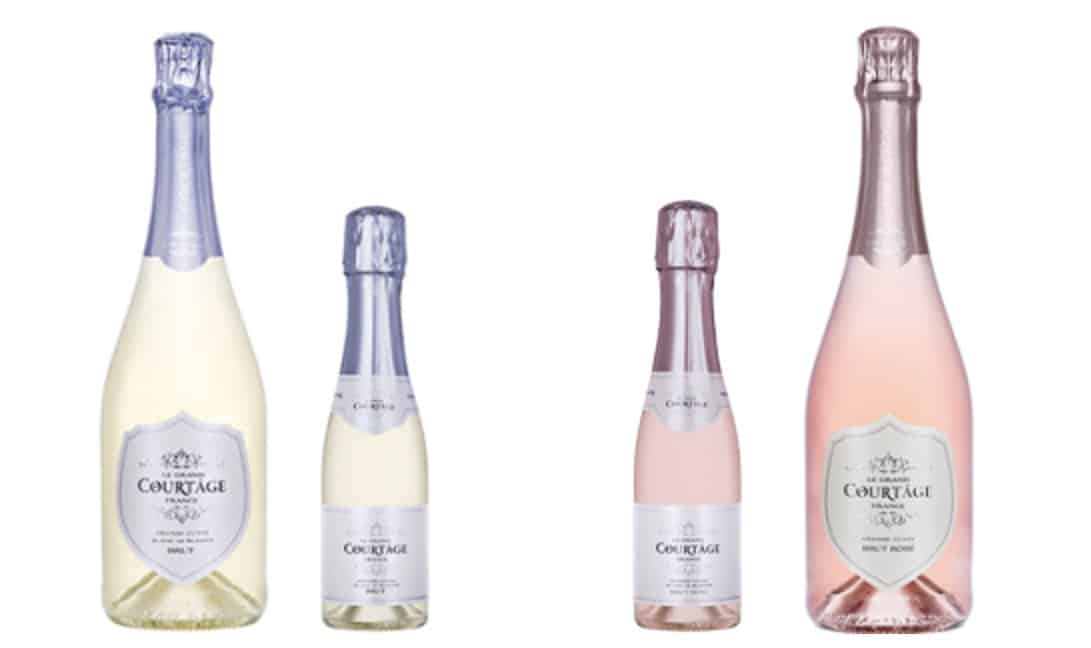 Le Grand Courtage specialzes in sparkling wines to be enjoyed anytime and not just on special occasions. They offer Blanc and Rose bubbly wines in regular and half bottles.
1.The Blanc de Blancs – Brut
Flavor Profile: Perfect balance of fruit, acidity & sweetness. Lingers nicely with a bit of Meyer lemon, honeydew & continuing apple finish. Great length, clean with a pleasant hint of yeast on the refreshing finish.
NV Le Grand Court&x203;ge Grande Cuvée Blanc de Blancs Brut 750 mL Sparkling Wine
2. Rose – Brut
Flavor Profile: Deliciously seductive. Smooth and versatile. A perfect balance of freshness, fruit, acidity and sweetness. A courtship of delicate flavors, red fruit aromas and baby bubbles.
Purchase online