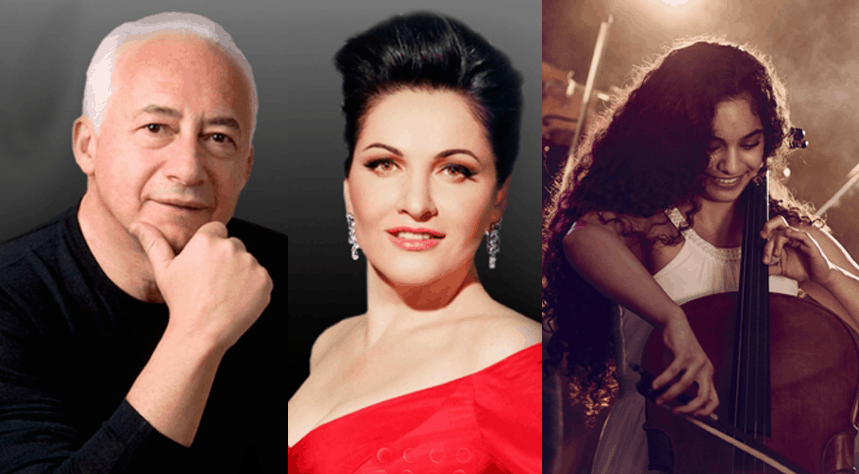 The annual Cherry Orchard Festival featured the Moscow Virtuosi Chamber Orchestra in a concert at Carnegie Hall on June 7, 2017.
Maestro Vladimir Spivakov and the acclaimed Moscow Virtuosi Chamber Orchestra returned to Carnegie Hall as a part of their seven-city North American tour. Joining them were the brilliant soprano and Metropolitan Opera star Hibla Gerzmava – last heard at the Met in 2016 as Desdemona in Verdi's Otello, and recently made her La Scala Opera debut in the title role in Donizetti's Anna Bolena. Ms. Gerzmava  performed an array of international opera hits and famous romances. Her fantastic voice filled the cavernous Carnegie Hall and generated thunderous applause from the enthralled audience. The concert also featured 14-year old Israeli prodigy, cellist Danielle Akta who performed the cheerful Concert Polonaise, Op. 34 by David Popper and a heart breaking Kol Nidrei Op. 47 by Max Bruch.
The program also included music by Mozart, Shostakovich, Grieg, Gulda, Bellini, Verdi and more.
The performance concluded with a couple of show stopping encores.