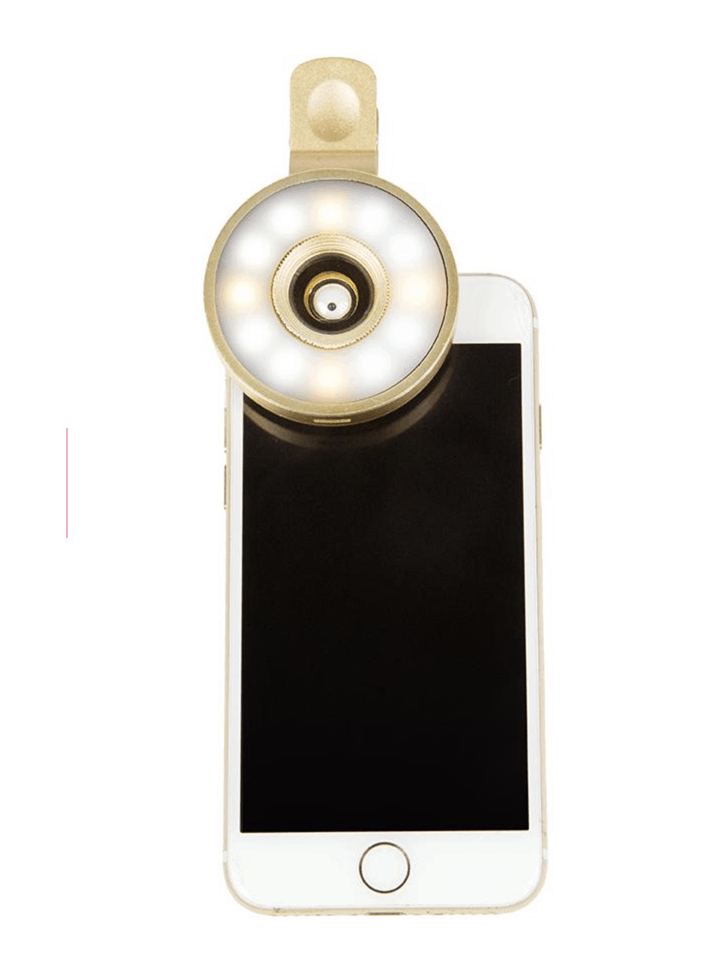 "Selfie" photographers would appreciate the GloLens lighting gizmo from FashionIt. This accessory attaches to your smart phone on top of your selfie lens and will illuminate your face, particularly in backlight settings (sunsets and night shots).
It has 12 LED bulbs (warm and cold) and three light settings. The photos are taken thru a wider angle lens, so you may be able to capture a slightly larger image than your phone or tablet would.
Each lens comes with a carrying case, a USB charging cable, and in three finishes: rose gold, gold or silver to match your iPhone.
Find the nearest retailer by zip code at their "Where To Buy" page at www.justfashionit.com. Look for them in specialty shops, toy stores, pharmacies and national chains such as Barnes & Noble, Paper Source, Bed, Bath & Beyond.
The unit retails for $24