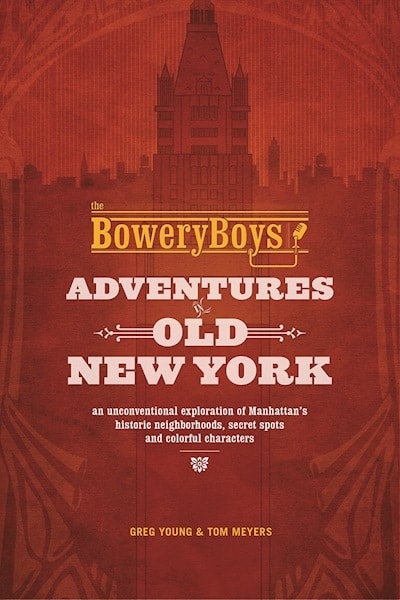 A new book, The Bowery Boys: Adventures in Old New York, has been recently published.
It is the official companion book to the No. 1 travel podcast (more than 250,000 downloads each month) that offers an exploration of Manhattan's historic neighborhoods, secret spots and colorful characters.
Within the book's 500+ pages, you'll find stories of New York City, neighborhood by neighborhood from the New York Harbor to Washington Heights. Illustrated with old photographs of iconic buildings and public spaces, the book brings the New York of yesteryear to life. Excellent for people who want to know the stories behind many of the city's the facades.
Available at Amazon